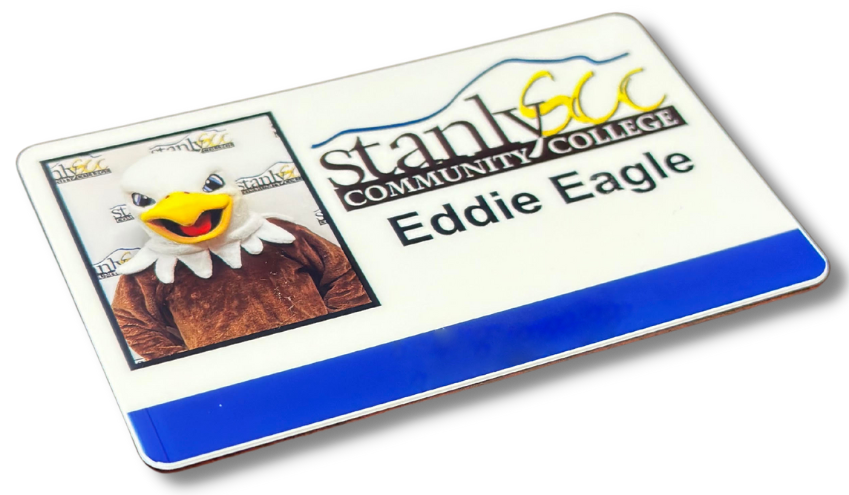 Students can request an ID badge free of charge here. ID badges are not required for all students. Students should check with their Success Coach to determine if an ID badge is required for their program.

When requesting an ID badge, log in using your SCC username and password as you would for Canvas or your SCC email. You will need to upload a photo of yourself. If approved, the photo will appear on your badge. If you have questions about obtaining your ID badge, please email the Eagle's One Stop at onestop@stanly.edu. Please plan accordingly and do not delay in requesting your ID badge so that you are sure to receive it in a timely manner.
Your photo must meet the following guidelines for your student ID badge to be printed:
Submit a color photo, taken in the last 6 months.
Use a clear image of your face (taken from your shoulders up). Do not use filters commonly used on social media. Do not digitally alter the photo.
Face the camera with your head centered in the frame and not tilted with a neutral expression or natural smile.
Take off your eyeglasses/sunglasses for your photo.
Remove your hat or hood.
Stand against a blank, solid colored wall.
For best results, it is recommended to have someone else take your photo.